NEW PUPPIES ARE HERE!
Bristol and Silas had a beautiful litter of seven puppies on March 13, 2017. Four girls and three boys, all marked quite nicely and quite chunky! All have had their tails and dewclaws removed and will be kept current on worming and vaccines.
Puppies are $700 for males or females (limited registration only) which includes the deposit. You may change your pick any time before pickup to another available puppy.
We'd be happy to have you visit the puppies after April 17th. No visits will be allowed before this date. Please contact us for an appointment.
Puppies will be ready for their new homes after May 8th.
Shipping is available in the continental US for $375 (subject to change) and this covers airline cost, shipping crate, and health certificate.
All our puppies have new homes!
Congratulations to those who've joined the Sandyland family!
Puppies pictured at six weeks old.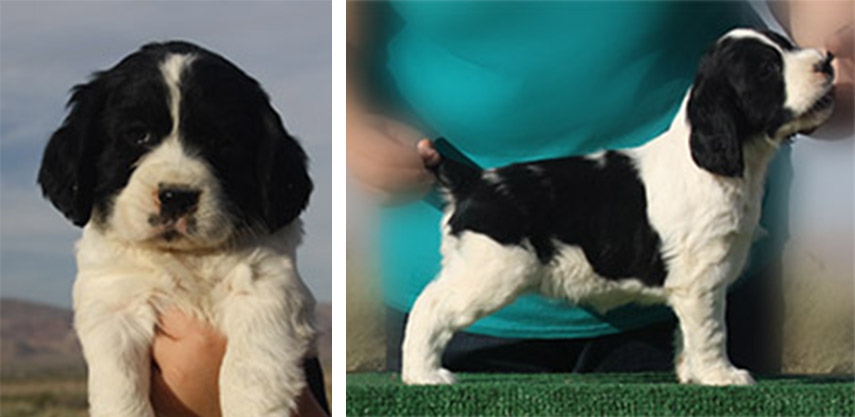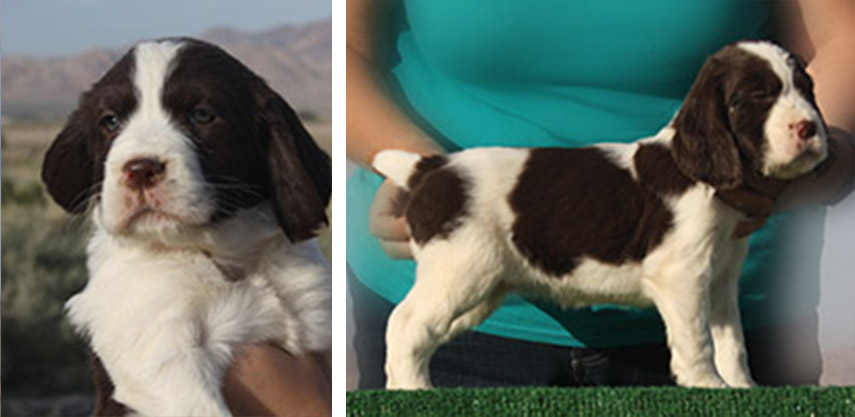 CELESTE
L/W Female
RESERVED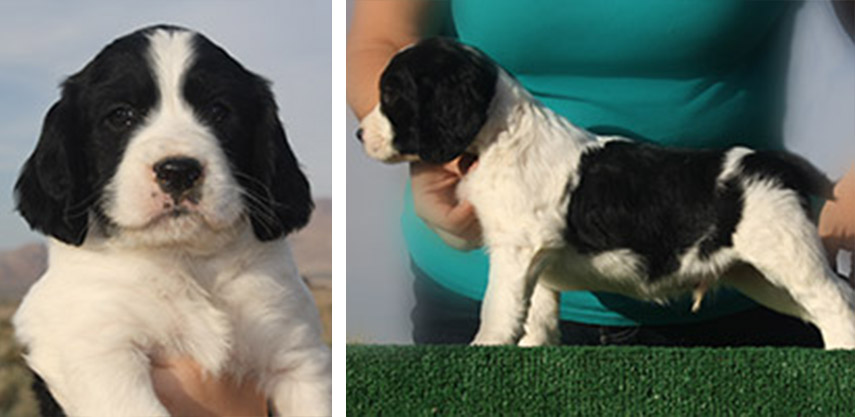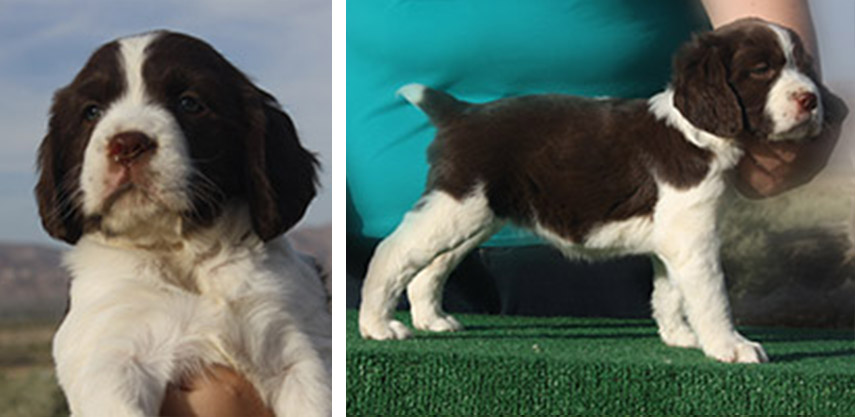 GEMINI
L/W Female
RESERVED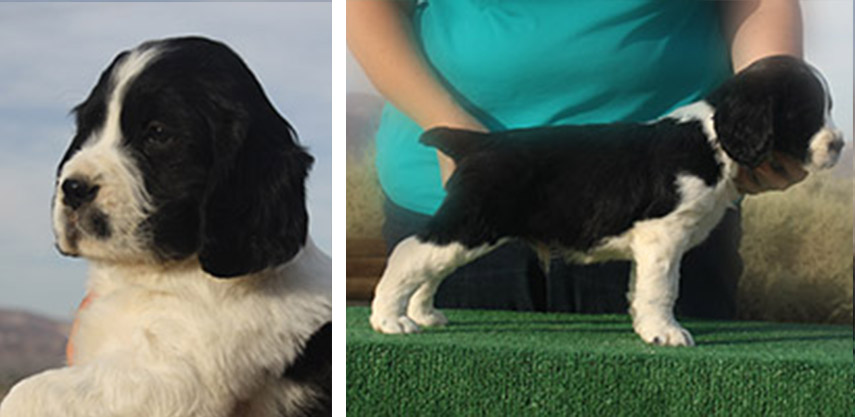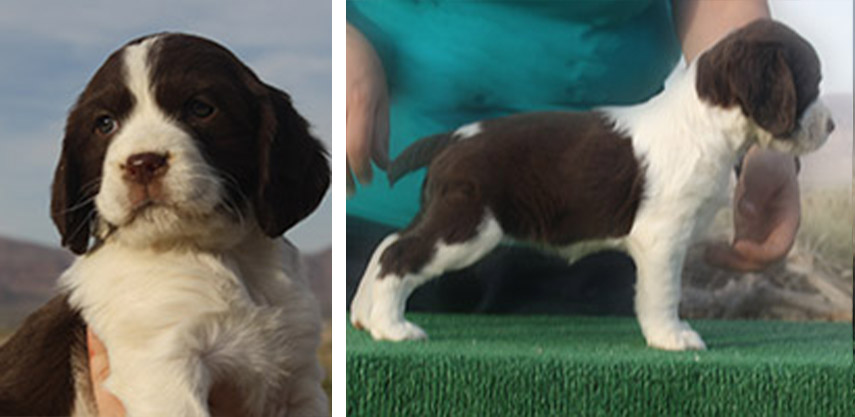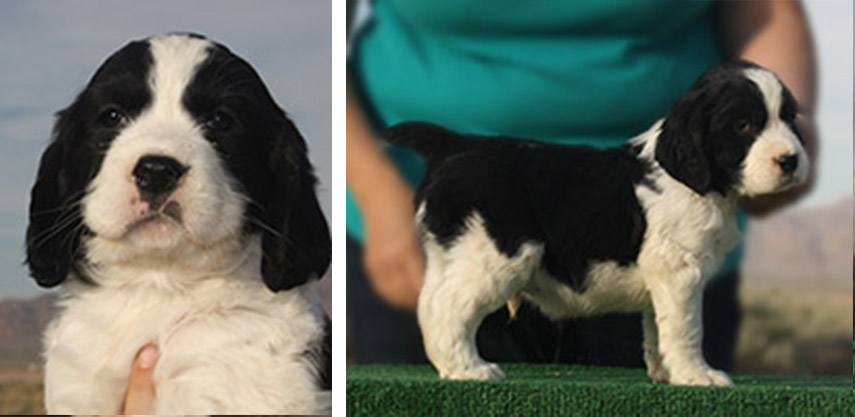 Not quite ready to get a puppy?
You can add your name to our notify list to get news of future litters. Just enter your e-mail below!